4 Pocket-Packs 160 g
DAR-VIDA Simply Sesame
Light and airy cracker with delicious grilled sesame.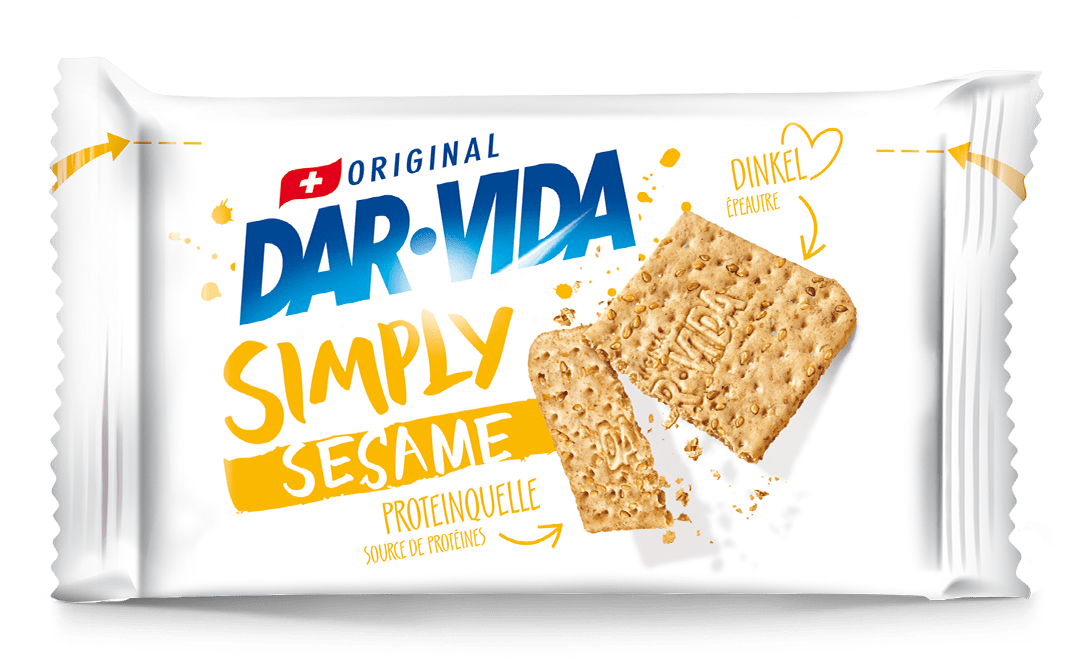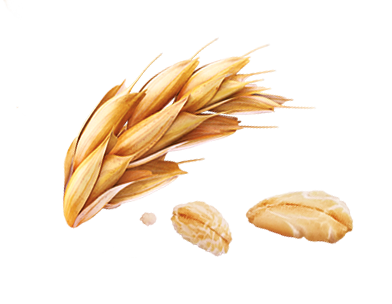 Dietary fibre is a group of food components that has beneficial effects on digestion and contribute to satiety.
Rapeseed oil is high in monounsaturated fatty acids, omega 3 and vitamin A.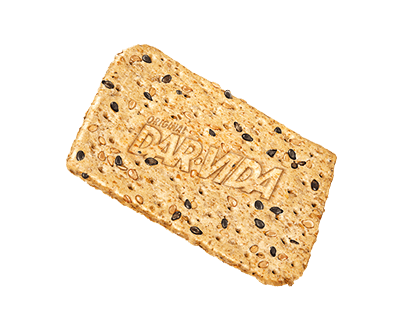 Folic acid supports important biological processes in the body, such as the growth of maternal tissue during pregnancy and the normal functioning of the immune system; it also reduces fatigue.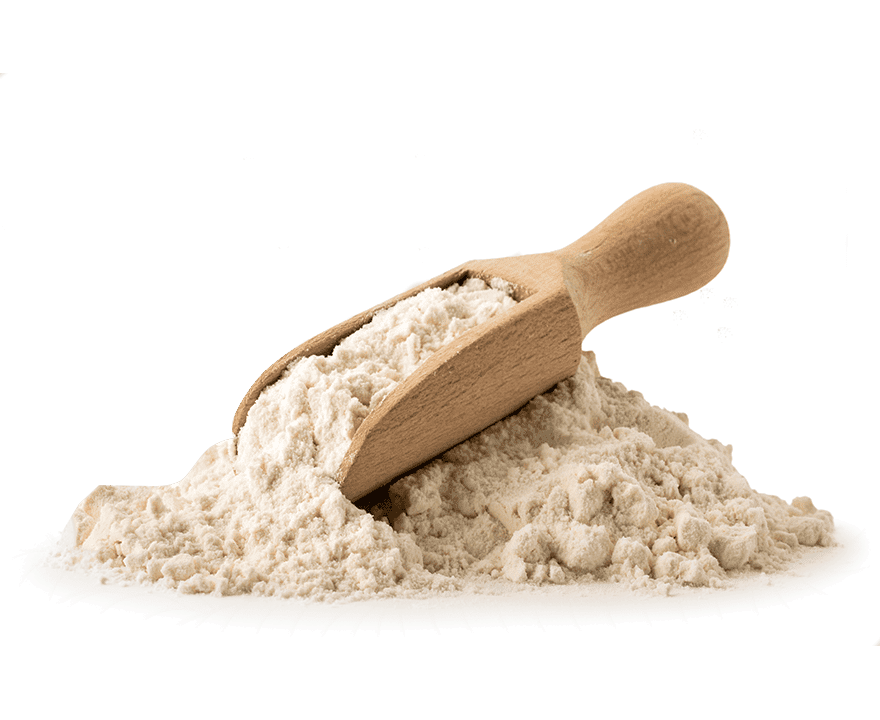 Wholegrain (spelt meal, emmer flour, oatmeal)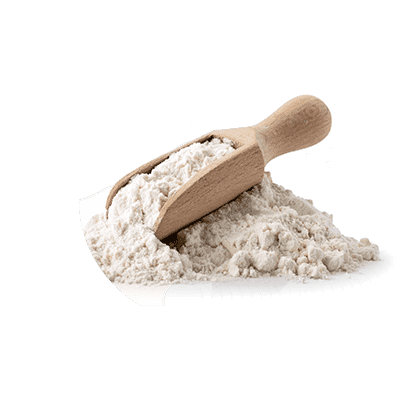 Spelt flour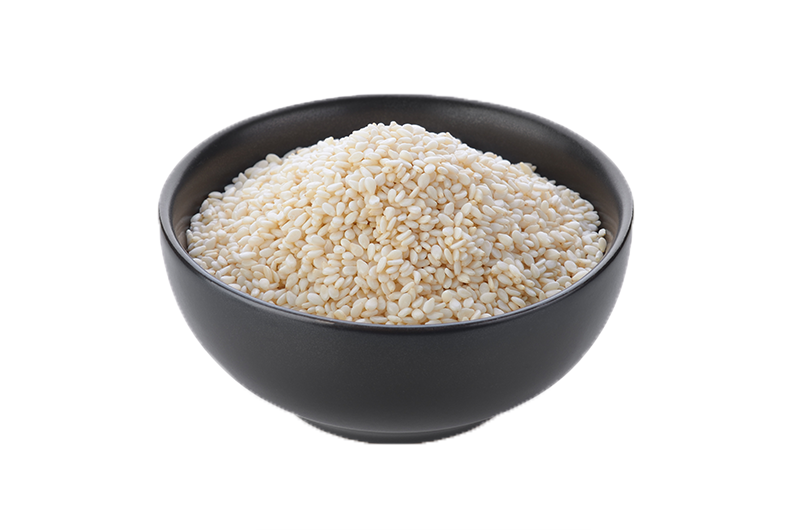 Sesame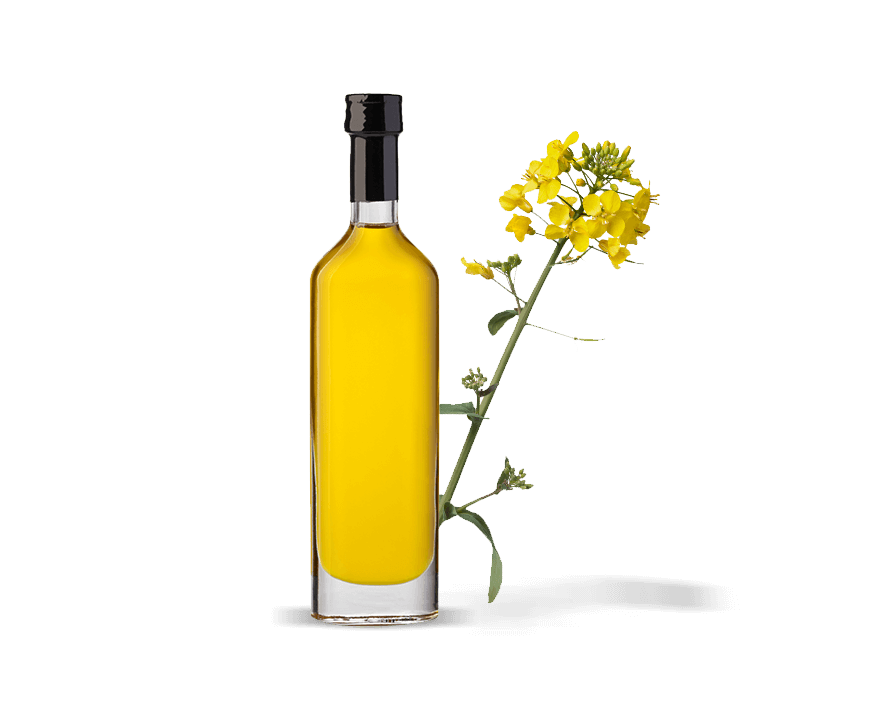 Canola oil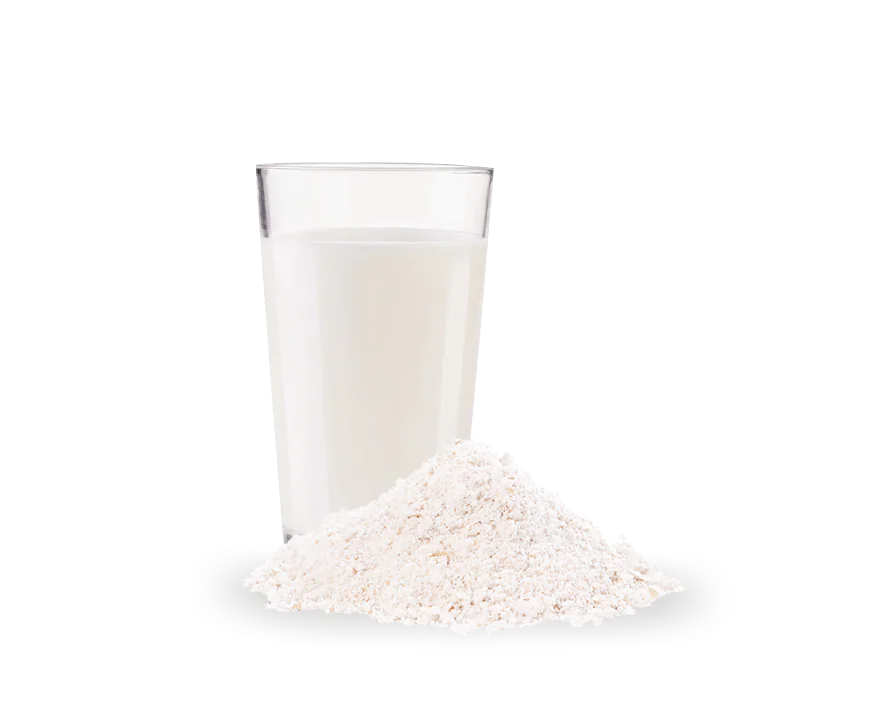 Skimmed milk powder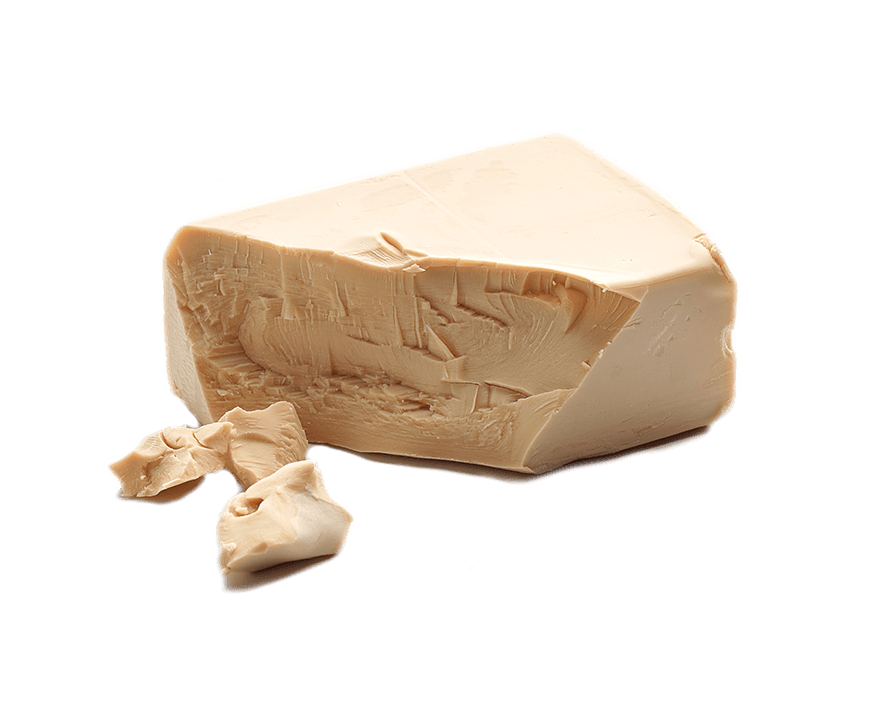 Yeast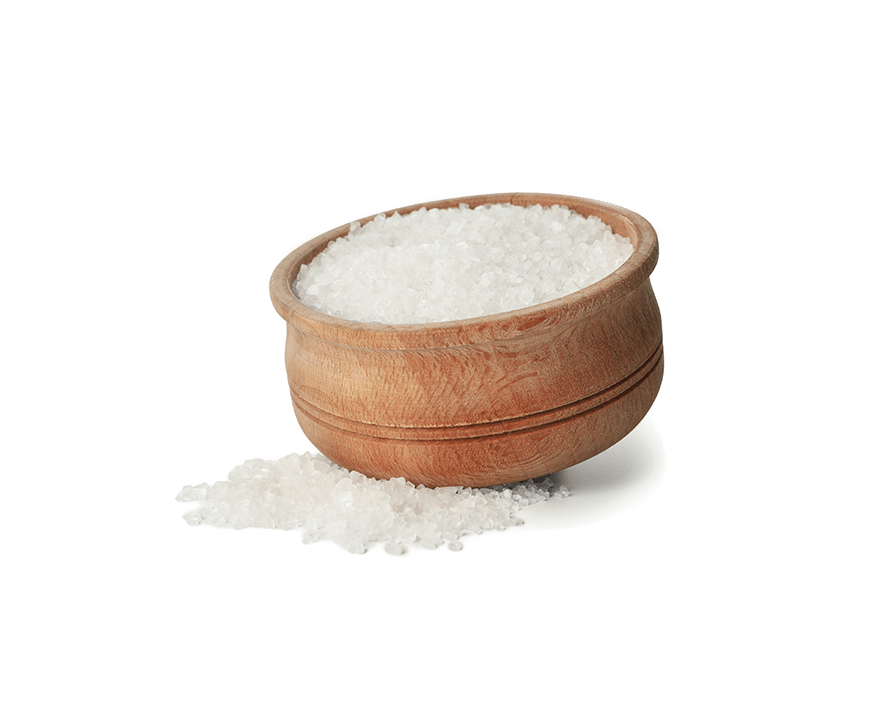 Sea salt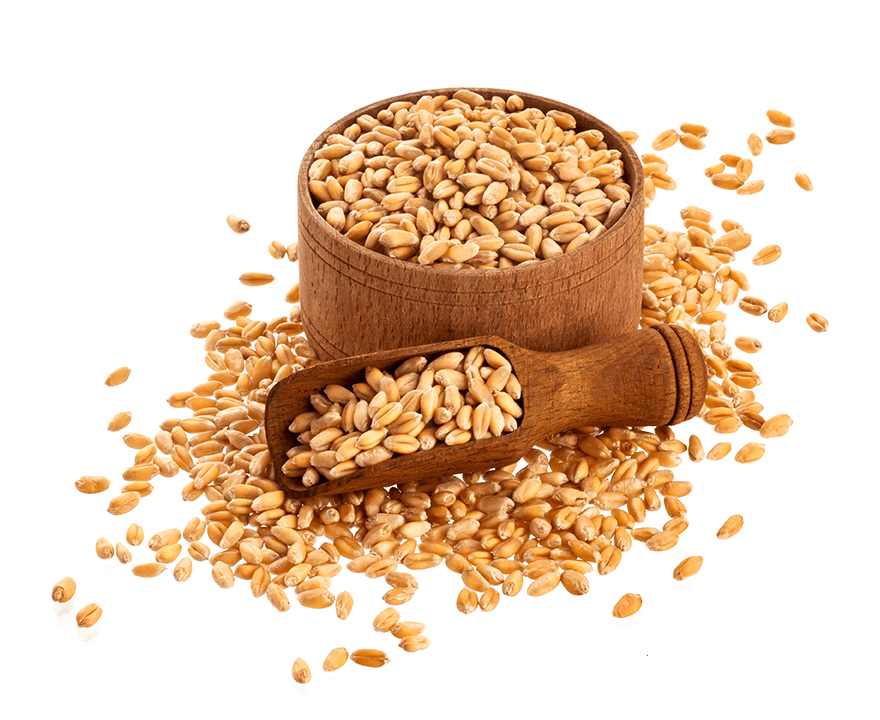 Barley malt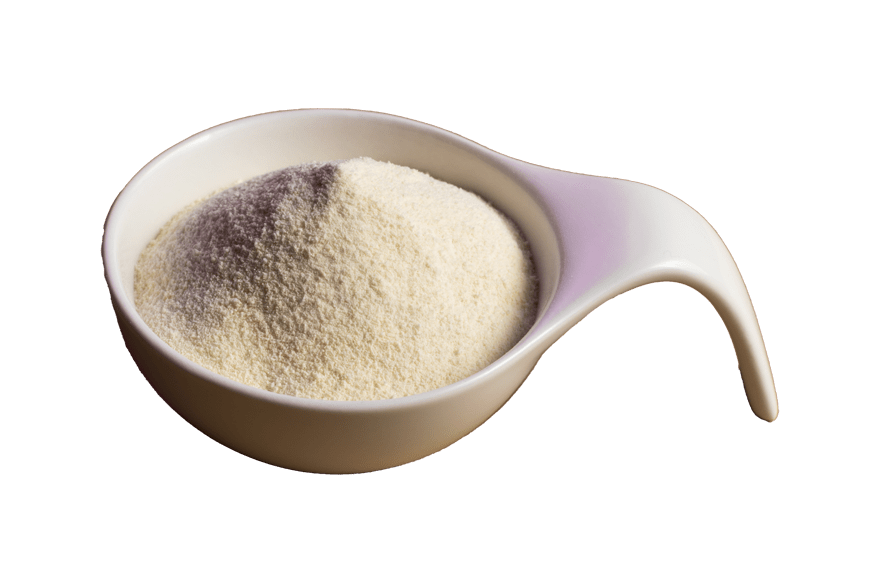 raising agent (sodium carbonates)
Nutritional values
per 100g
per 40g unit pack
of which saturated fatty acids
1.5 g
0.6 g
Dietary fibre
7.2 g
2.9 g