History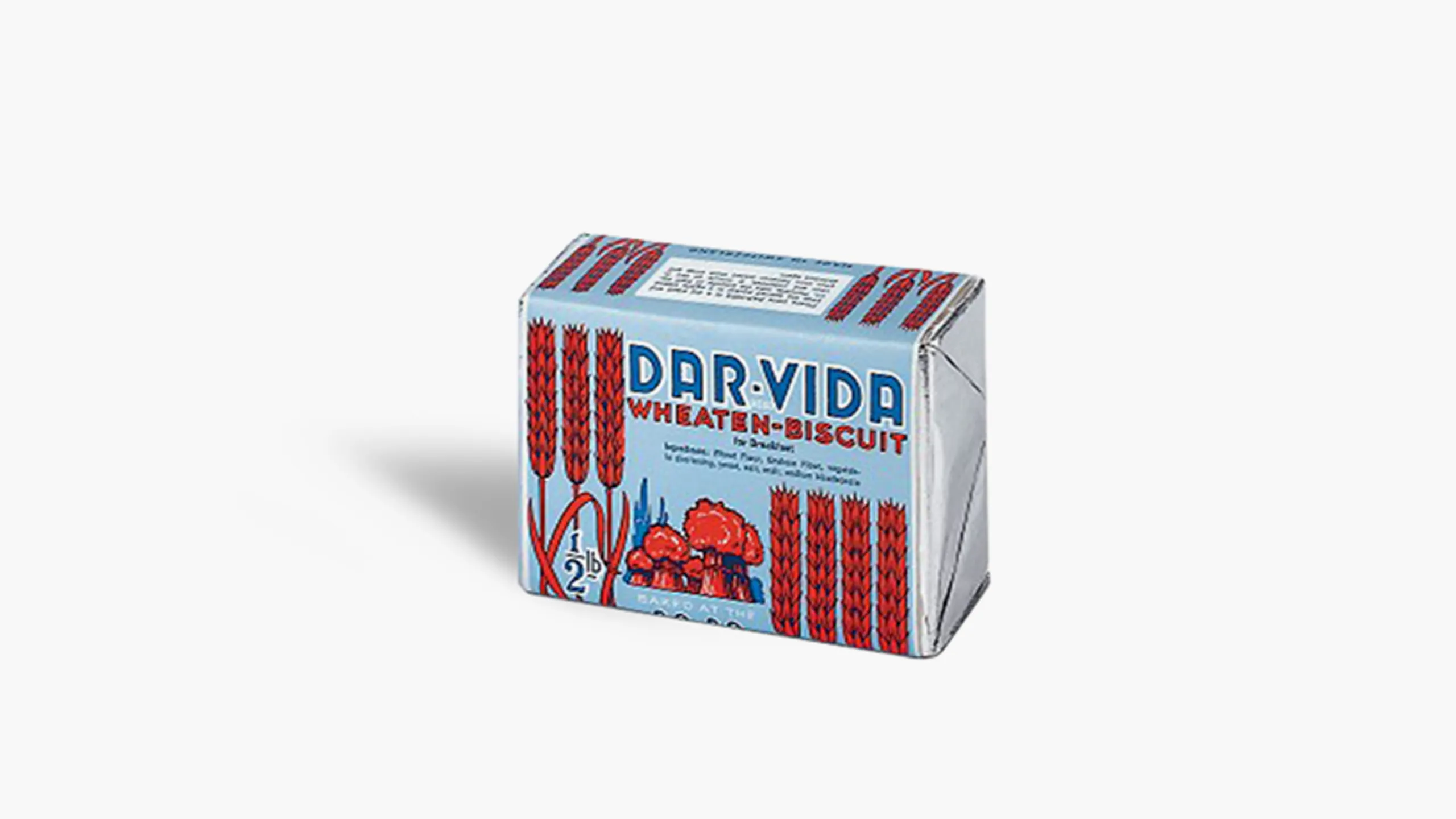 1937
The origins
The first baking trials for the DAR·VIDA whole grain crackers started in 1937 in the then Grieb & Co. biscuit factory in Grosshöchstetten – the name "DAR·VIDA" dates back to this time too. Initially, the novel, wholesome wheat biscuits were only sold in health food shops, but over time hikers and mountaineers in particular discovered DAR·VIDA as the ideal provision for their excursions.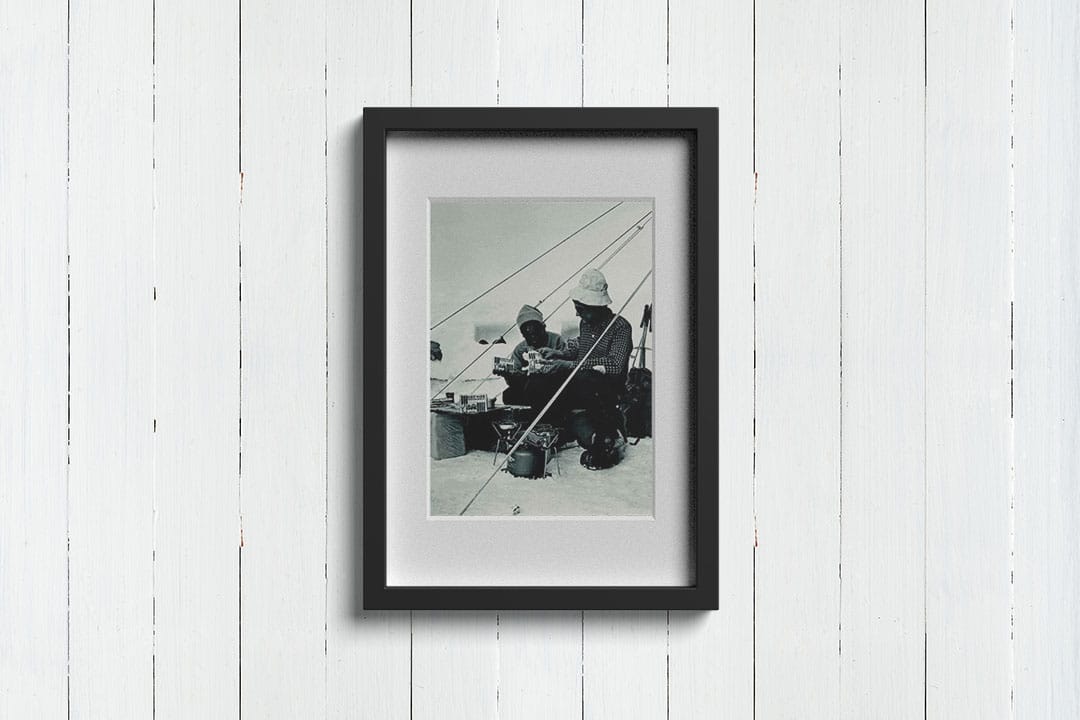 1955
DAR·VIDA in the Swiss Alps and the Himalayas
DAR·VIDA is the ideal provision for trekking and expeditions. As early as 1956, DAR·VIDA provided the necessary strength for expeditioners in the Himalayas.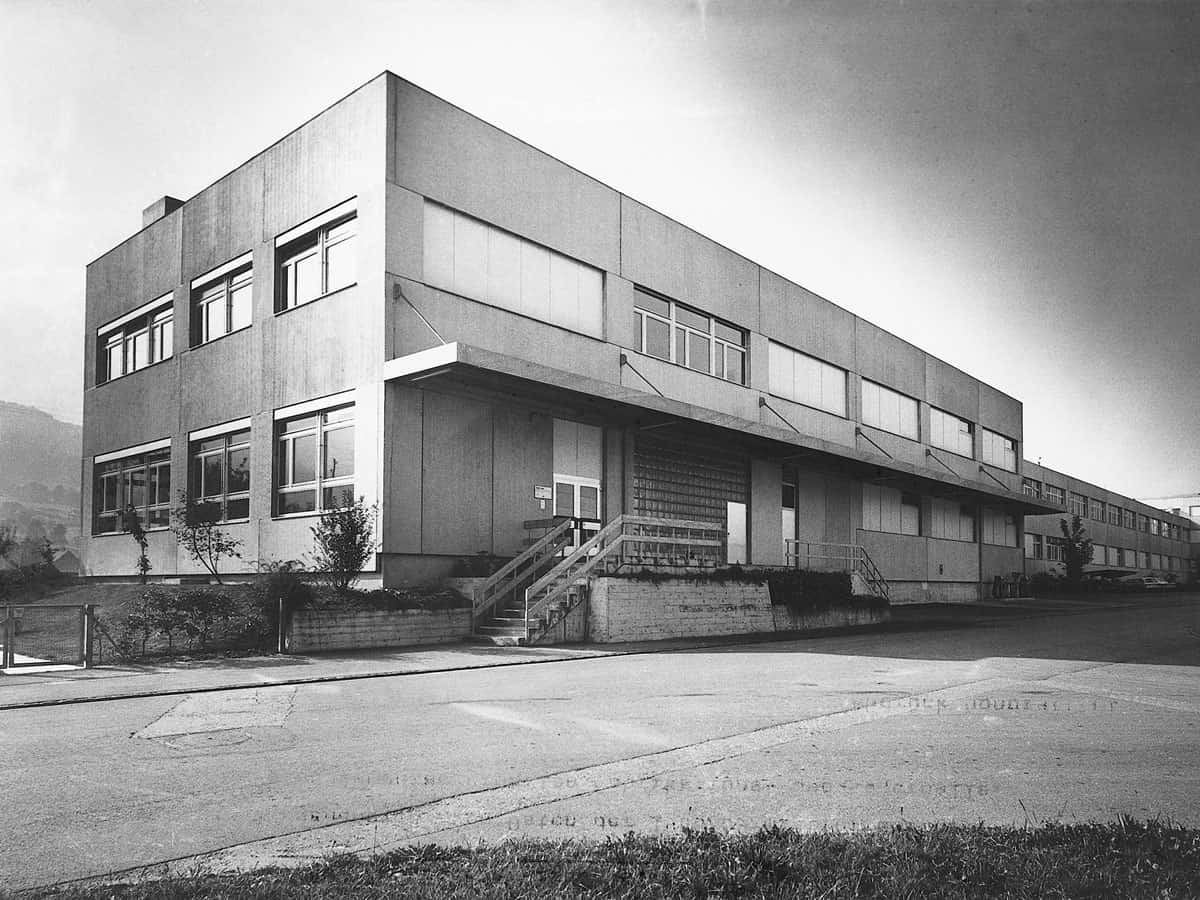 1963
Takeover of Grieb AG by the HUG company
In 1963, Grieb AG was taken over by the HUG company. In 1987, to celebrate the 50th anniversary of DAR·VIDA, a new oven was put into operation and the production in Malters was expanded and automated.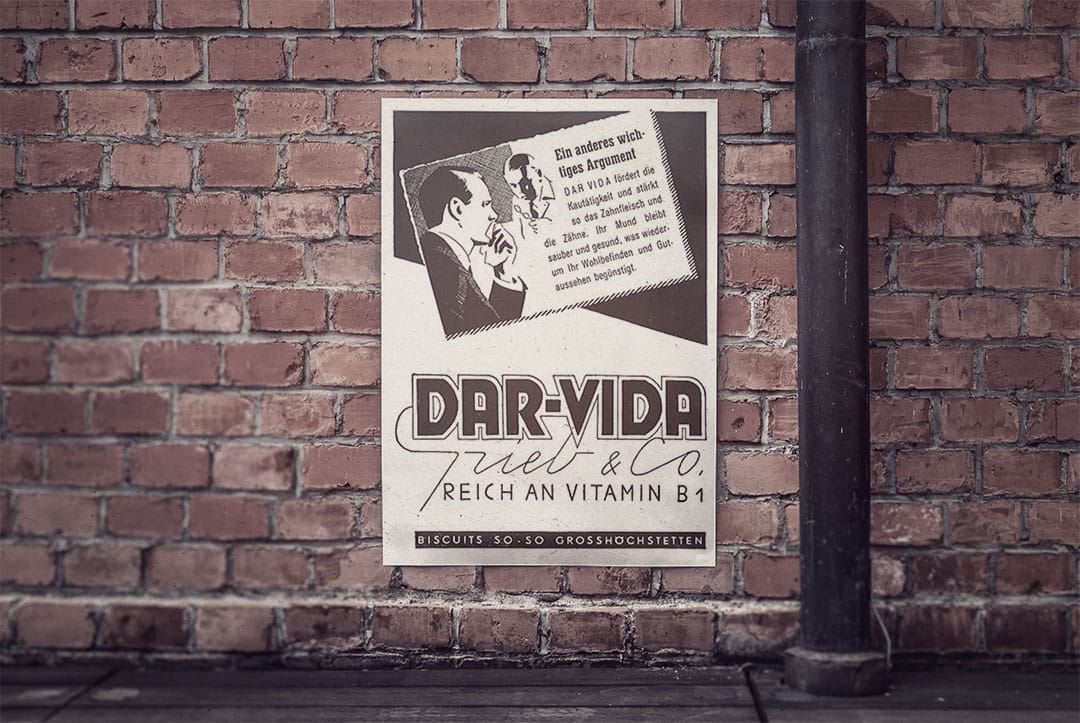 1963
Rich in Vitamin B1
An advertising campaign from the early 1960s shows that DAR·VIDA stood already for healthy eating at that time. A particular emphasis was laid on the high vitamin B1 content.
Retro-Spot «Mit viel Natur»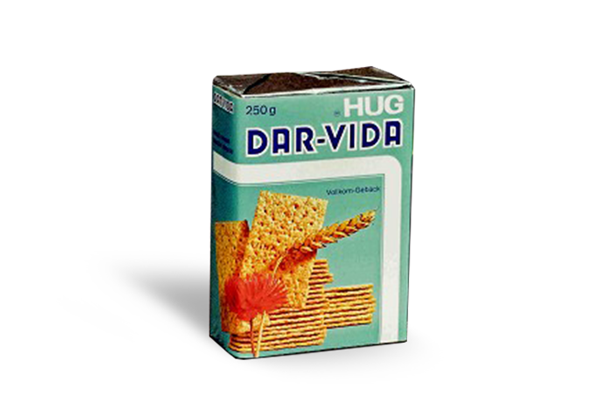 1970
Packaging evolution
The first DAR·VIDA packaging from the HUG company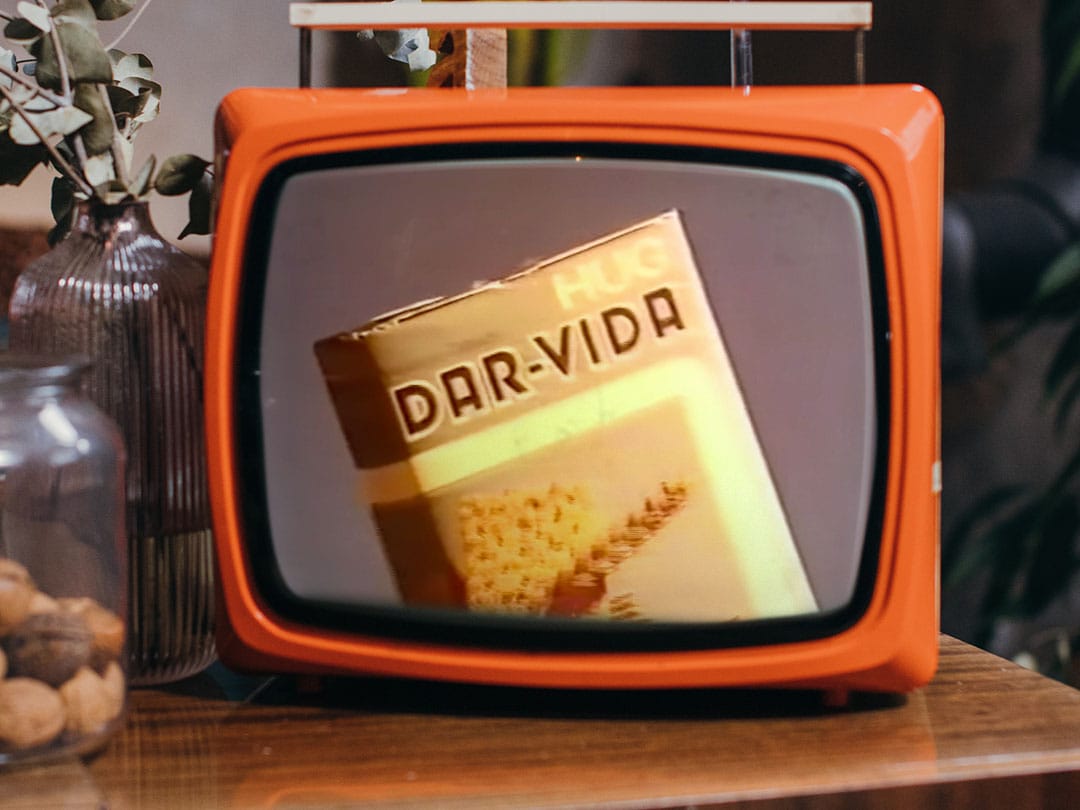 1971
Advertising spots 1971 - 1978
Retro-Spot «Garantiezeichen»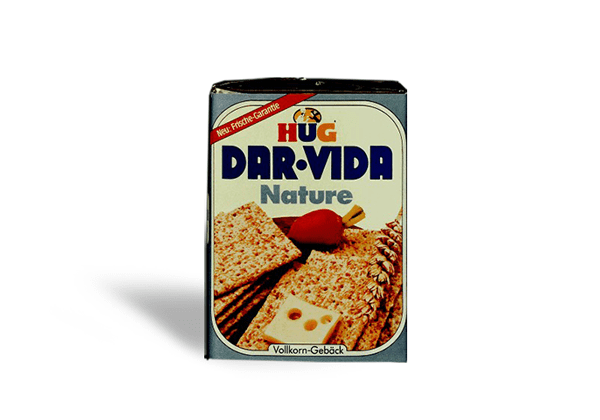 1980
DAR·VIDA Nature with its freshness guarantee and a serving suggestion.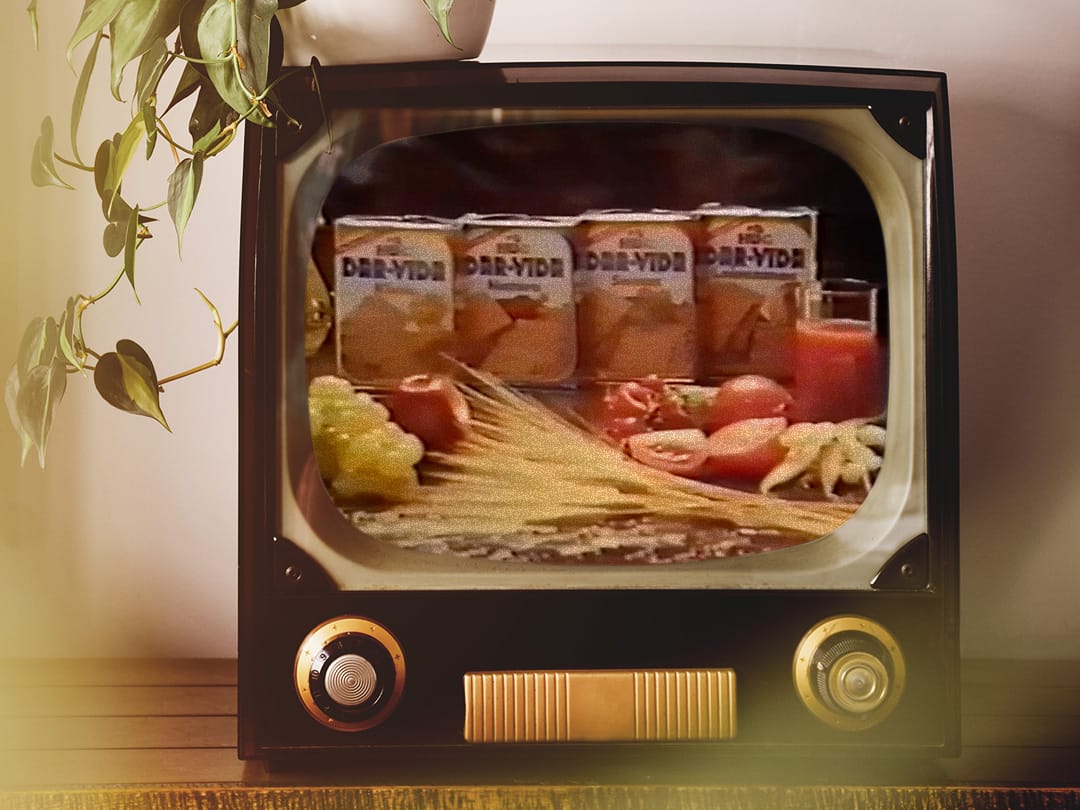 1980
Advertising spots 1980 - 1998
TV-Spot «Wertvolle Zutaten»
TV-Spot «Chnusper und busper»
TV-Spot «Genuss bei jedem Biss»
TV-Spot «Macht Dich knusprig»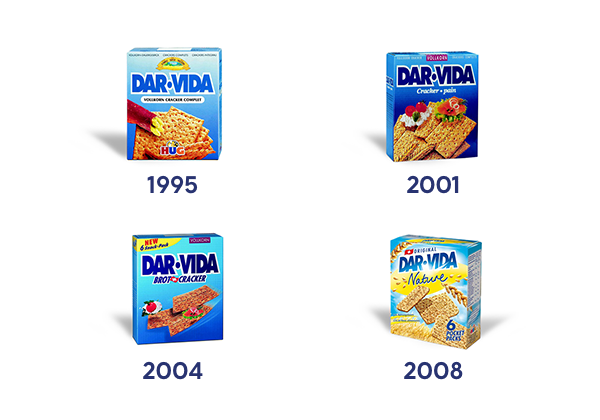 1995
Packaging evolution 1995 - 2008
DAR·VIDA is becoming more dynamic and the logo is also getting a new look in 2008.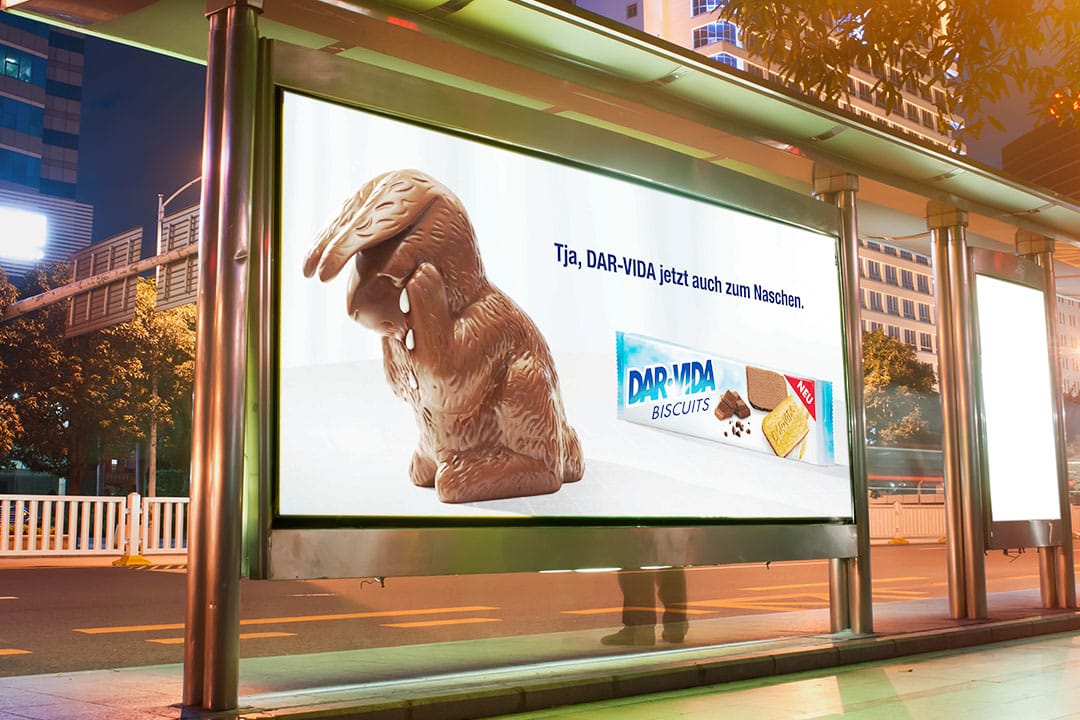 2010
Posters "Oh well, DAR·VIDA is now for nibbling too"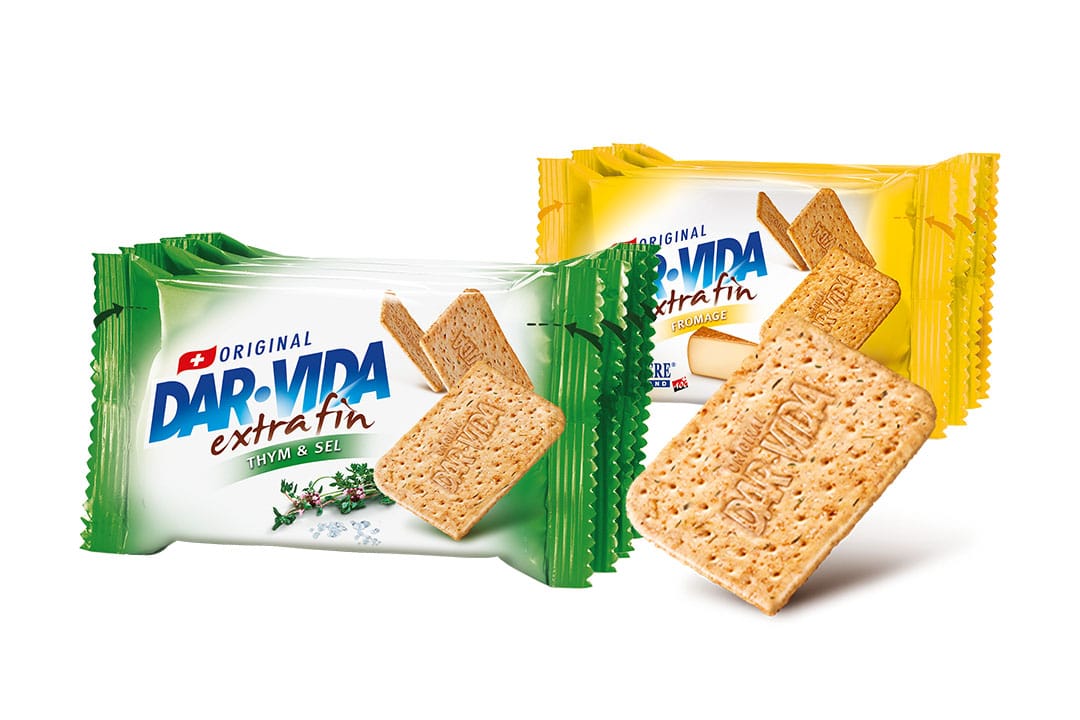 2013
New in the range: DAR·VIDA extra fin
2014
New in the range: DAR·VIDA Sandwich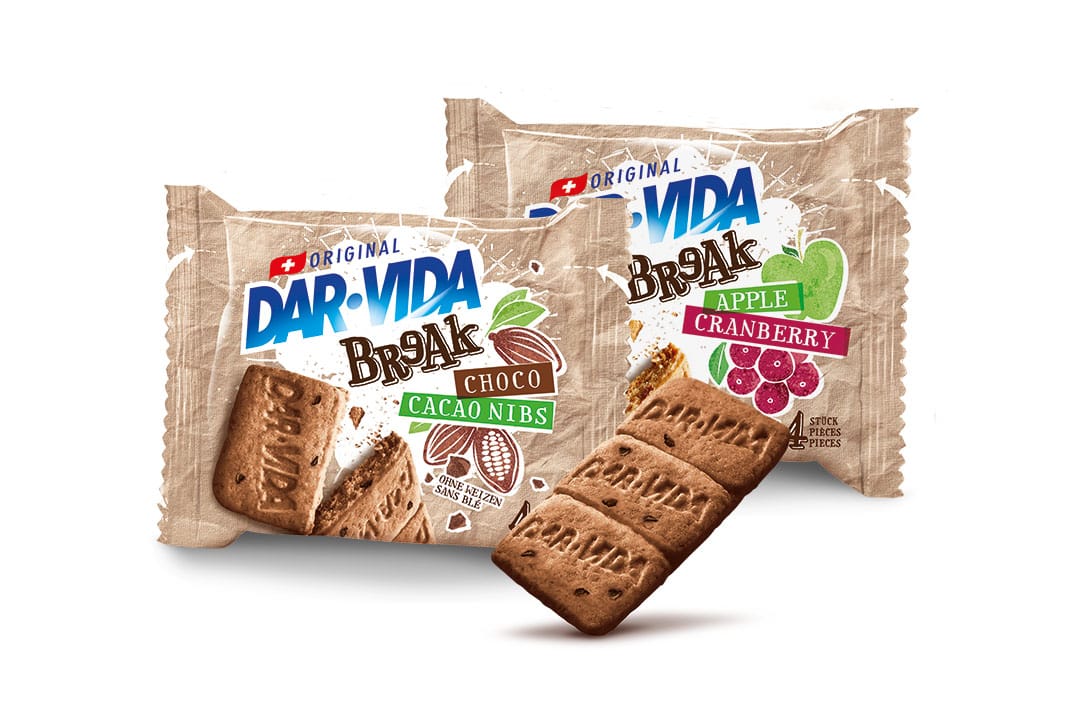 2017
New in the range: DAR·VIDA BReAk
Presentation of the new DAR·VIDA taste experience in three delicious flavours with the campaign: "Crack the taste. The new BReAk."
TV-Spot «Knack den Geschmack. Der neue BReAk.»
TV-Spot «Knack den Geschmack. Der neue BReAk.»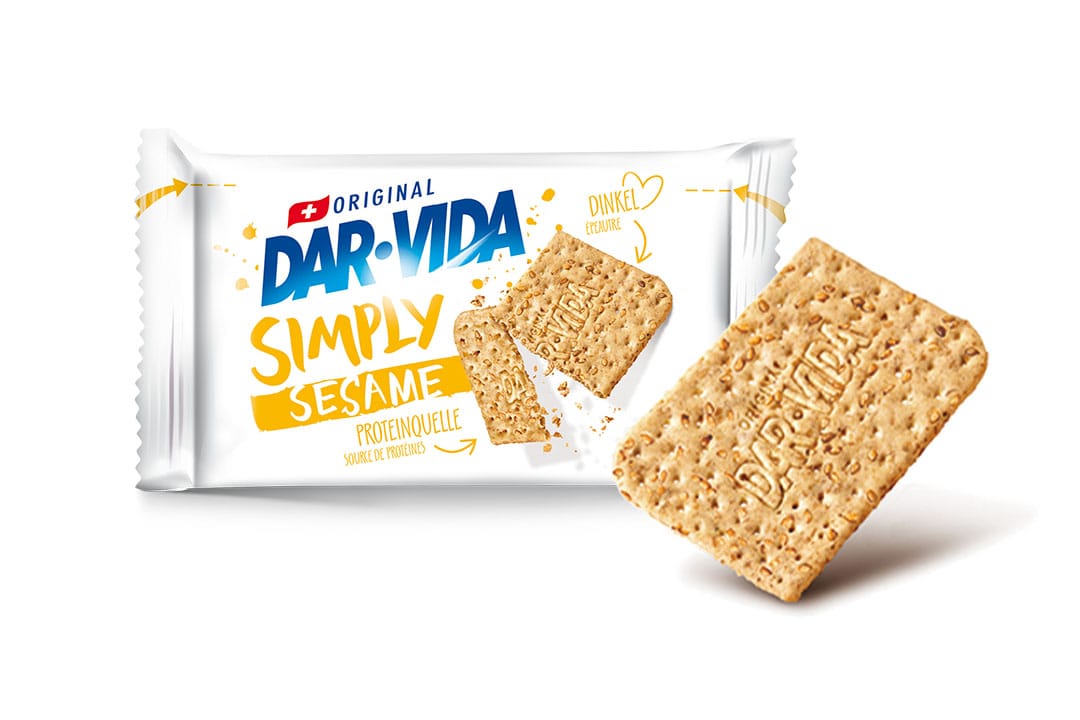 2019
New in the range: DAR·VIDA Simply
SIMPLY your life: let go, take it easy, feel good. The pleasure of a healthy snack has never been so easy.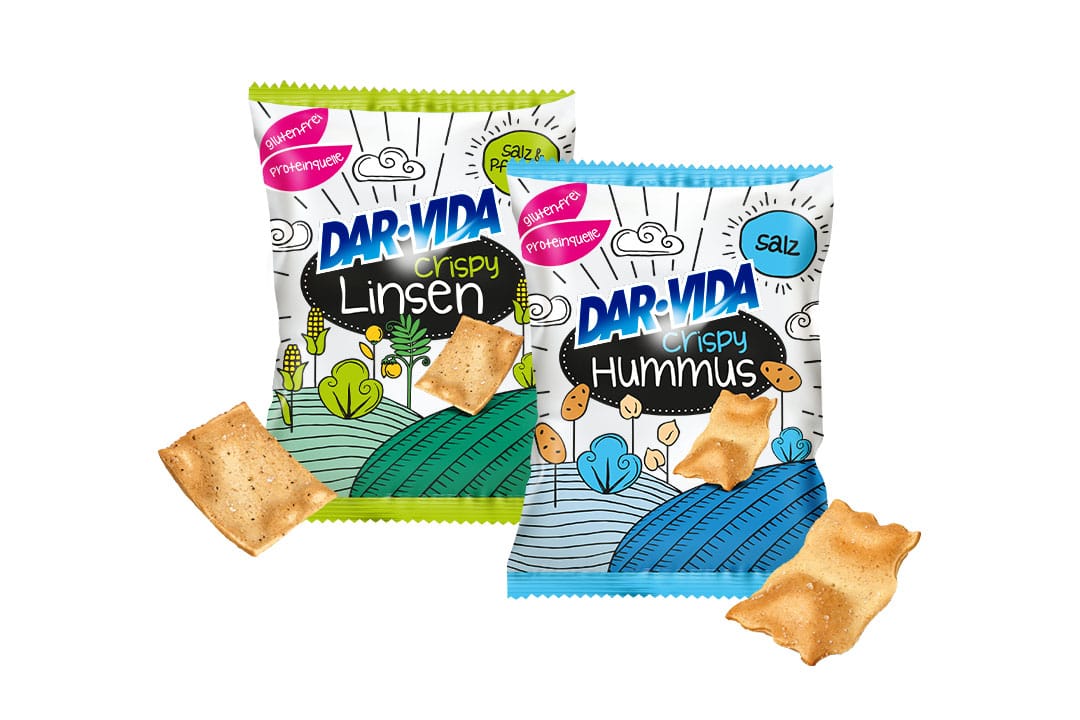 2020
New in the range: DAR·VIDA crispy
Crispy crackers for smart snackers: a deliciously crunchy snack to satisfy a small hunger – now a healthy pleasure too.
2022
Colourful and concise: the new DAR·VIDA campaign
The entire advertising campaign has a colourful, eye-catching look and is underpinned by a new slogan that emphasises DAR·VIDA's unique market positioning: "MUST-HAVE."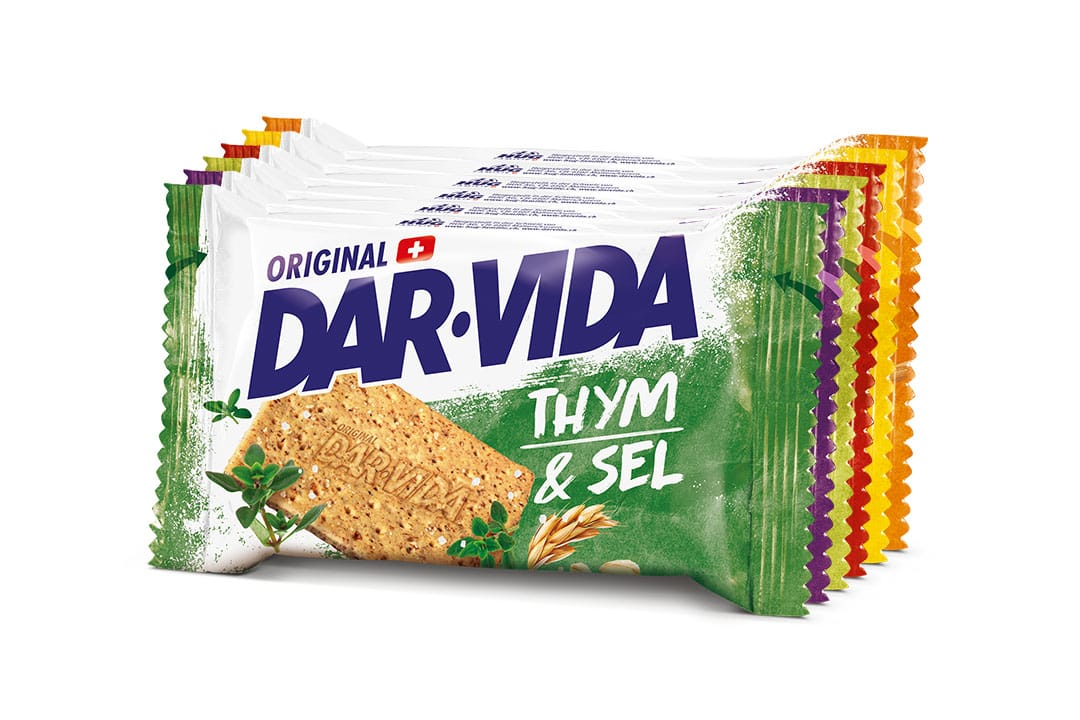 2022
Packaging evolution
With more than 20 varieties, DAR·VIDA is now presented in a new design. The DAR·VIDA logo is more prominently displayed, and the message "The original with the power of grain" is also clearly communicated.