3 Pocket-Packs 195 g
DAR-VIDA Sandwich Chocolate & hazelnut cream
2 crispy crackers with chocolate and hazelnut cream filling.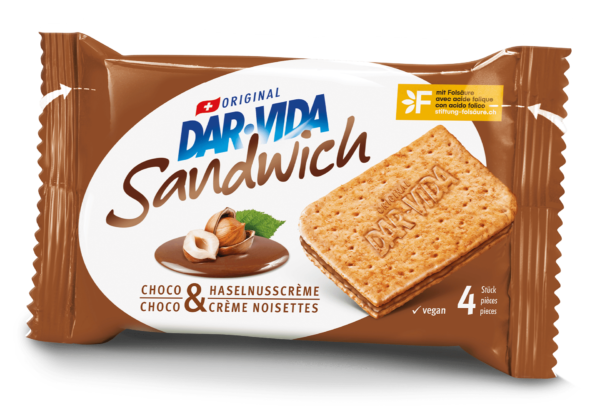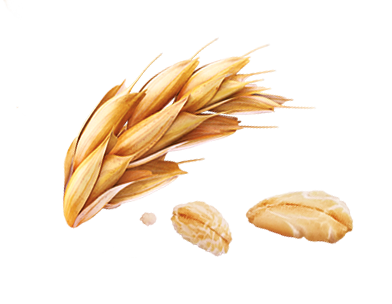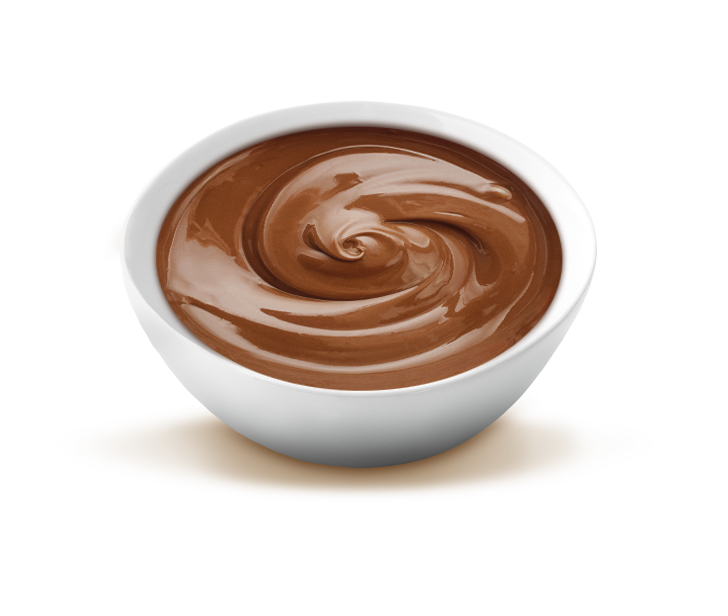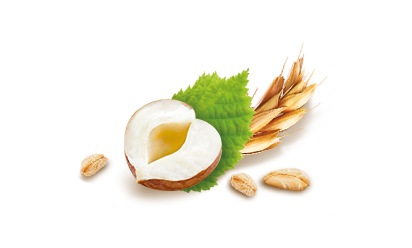 The Rainforest Alliance programme ensures that cocoa farmers improve their crops and increase their incomes while protecting the environment and the Earth's natural resources.
Find out more at ra.org.
We do not use preservatives. The shelf life of our products is ensured exclusively by processes such as baking, drying and roasting.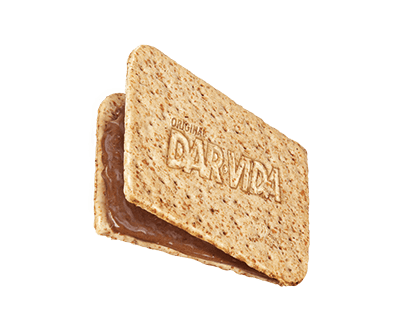 This product is free from animal products.
Crackers with cocoa and hazelnut cream filling (36%)
Whole meal flour (SPELT, WHEAT), WHEAT FLOUR, vegetable fat/oil non hydrogenated (palm, colza), sugar, WHEAT STARCH, HAZELNUTS 3.6 %, low fat cocoa powder 1.4 %, unrefined sugar, yeast, sea salt, BARLEY MALT EXTRACT, raising agent (sodium carbonates), emulsifier (SOYA LECITHIN), natural flavour. May contain traces of MILK and SESAME SEEDS.
Nutritional values
per 100g
per package of 195g
Energy
476 kcal
928.2 kcal
Of which saturated fat
4.9g
9.6g
Of which sugars
19g
37.1g